ABOUT PLATINUM TE PASPALUM
Platinum TE™ Paspalum, developed by Dr. Ron R. Duncan, delivers turfgrass excellence. The highest expectations for performance, sustainability, appearance, and versatility are met in one amazing turfgrass.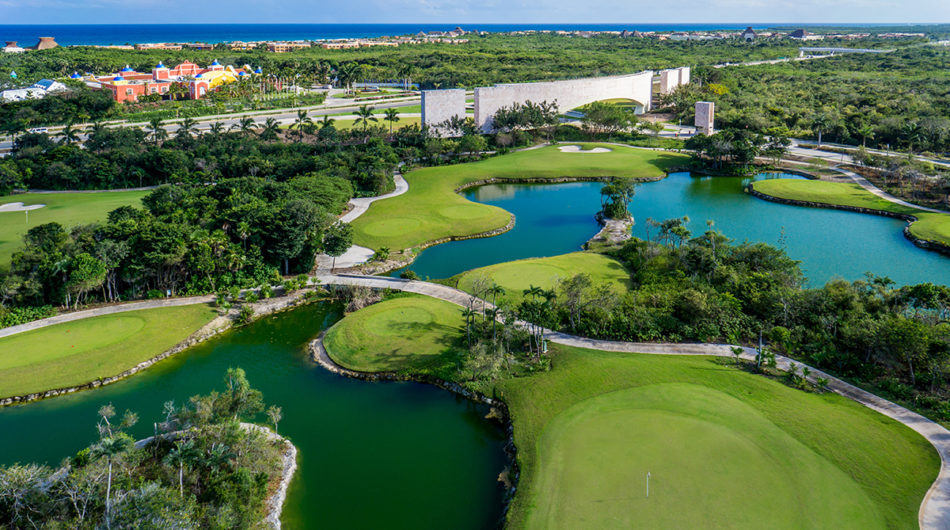 Wear tolerance that meets the most demanding conditions
Rapid rooting and establishment from sod and sprigs – grows quickly
Better greens speeds – increased golfer satisfaction

Superior tolerance to reduced light quality conditions – thrives in shade and low light
High tolerance for salt conditions, including effluent irrigation – grows especially well in coastal regions
Excellent disease resistance – reduced turf management products
Very good drought tolerance
Shiny dark green color
Remarkable striping – achievable with as few as one pass
Tolerance for a wide range of mowing heights for applications tee-to-green
Golf course, sports field, and landscape projects around the world trust Platinum TE. Championship golf courses, world-class stadiums, and public and private facilities of all kinds in North America, South America, Asia, Africa, and Europe depend on Platinum TE to deliver the highest quality playing surface.
Platinum TE™ Paspalum performs at the highest level, delivering championship playing surfaces for the world's most competitive events. With outstanding results, Platinum TE has been the turfgrass of choice at PGA Championships, the World Baseball Series, Major League Soccer, and the upcoming 2022 FIFA World Cup Qatar, where Platinum TE is the exclusive turfgrass.