True excellence in turfgrass is achieved when performance, sustainability, and aesthetics are maximized. Platinum TE™ Paspalum meets the mark of excellence in all categories.
Introduced in 2007, Platinum TE Paspalum exceeded turfgrass standards by delivering high performance and versatility. Exceptional results and the endorsement of the world's leading golf course architects, superintendents, and field managers led to Platinum TE applications in dozens of countries. Hundreds of golf courses, sports fields, and landscape projects feature Platinum TE.
Platinum TE's dark green color and superior striping capture attention, while its exceptional salt tolerance and remarkable ability to thrive in low light intensity conditions deliver turfgrass solutions for the most challenging environments.
PLATINUM TE PASPALUM IS A LICENSED AND CERTIFIED TURFGRASS WITH PRODUCTION LIMITED TO A SELECT GROUP OF THE HIGHEST QUALITY GROWERS.
Platinum TE™ Paspalum is the turfgrass of choice at every stadium and practice facility of 2022 FIFA World Cup Qatar.
News on PLATINUM TE™ PASPALUM
The 2022 FIFA World Cup is unique in many ways – including the fact that one turfgrass covers every stadium and training site. Get all the turfgrass facts here.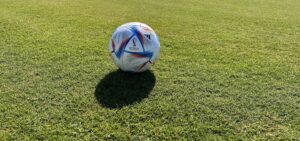 Turf Matters spoke with the turfgrass supplier for the 2022 FIFA World Cup to learn why Platinum TE Paspalum is the exclusive playing surface of the competition.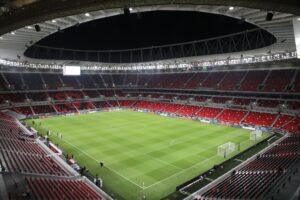 Never before have all stadiums and training venues at the World Cup featured the same premium turfgrass. See what's in store next month.